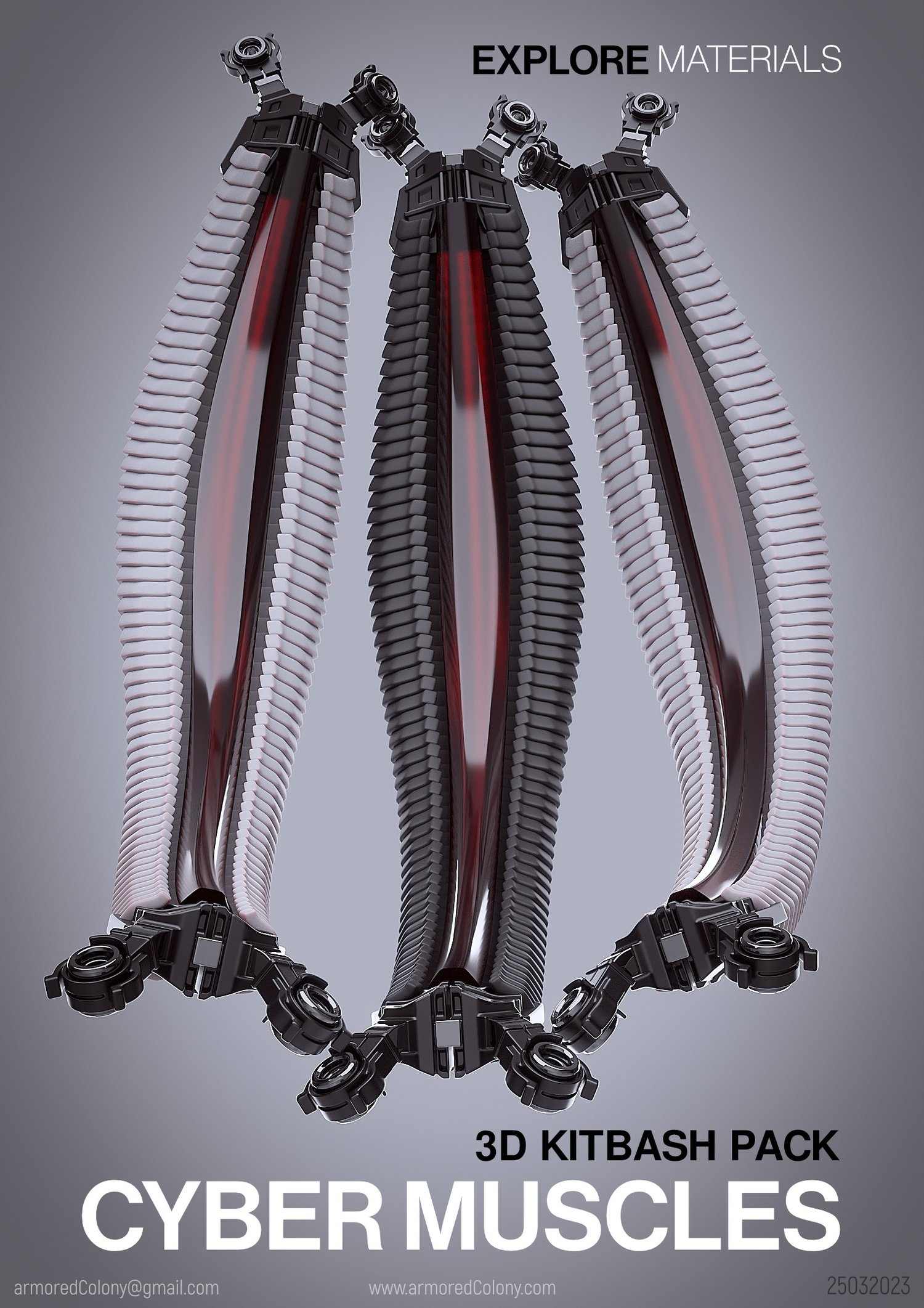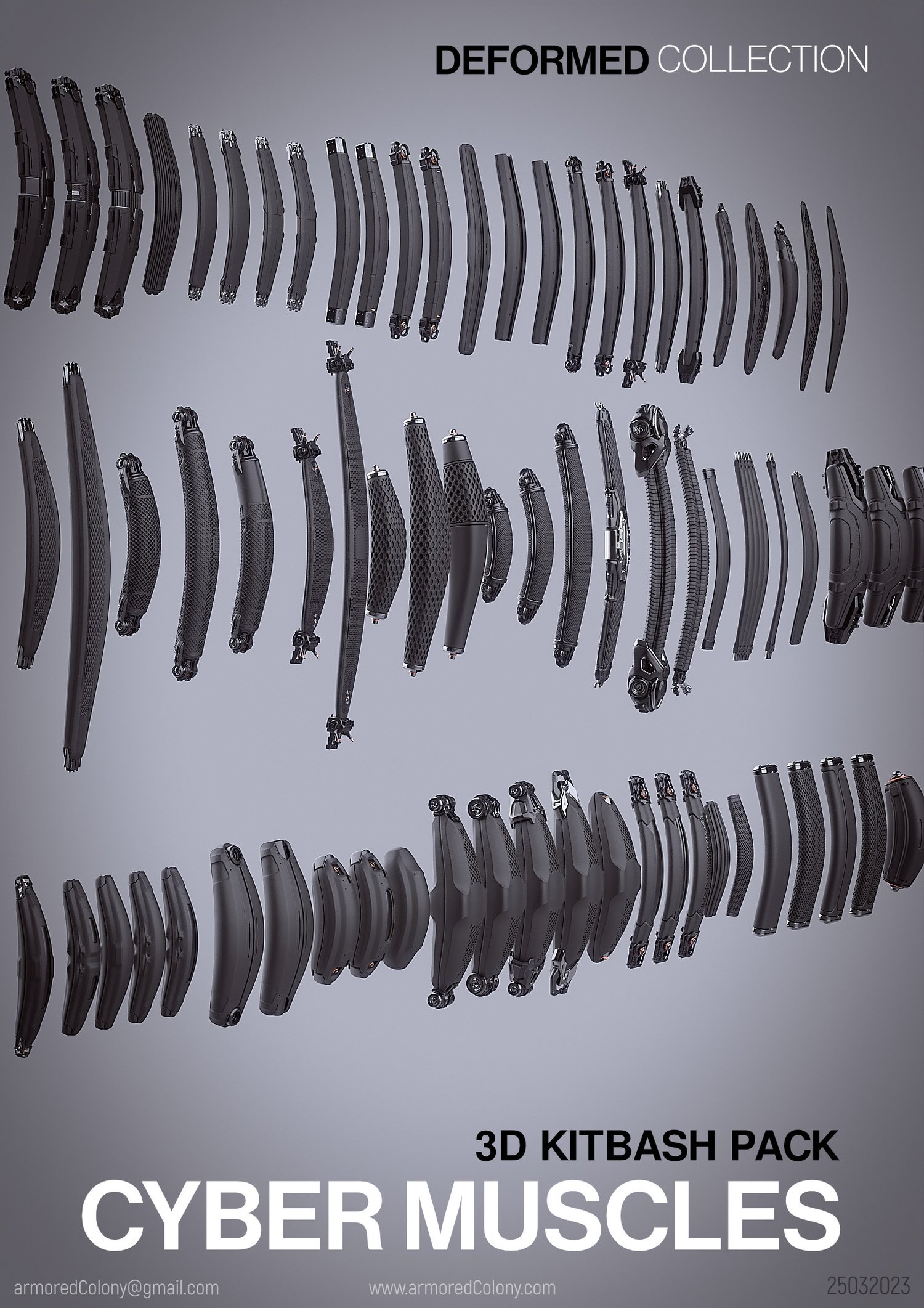 CYBER MUSCLES
Preview
The Cyber Muscles 3D Kitbash Pack contains 70 unique models, ready to use for concepting, design or 3D art in general. You can also mix and match different pieces to create new combinations.
This pack will accelerate your workflow, enhance your designs and impress any clients.
A straight (undeformed) version of the meshes is included that you can bend and twist to satisfy your particular needs.
Main Features:
Commercial License (single user).
27 base designs (over 70 unique variations).
Production-friendly quad topology (no ngons)
Subdivision-ready (1-2 levels recommended).
Made to bend and deform into position.
Straight and slightly curved mesh options.
Material split and Component split options.
Compatible with any 3D software.
File Formats:
BLEND, OBJ, FBX, ZBrush IMM and ZTL.