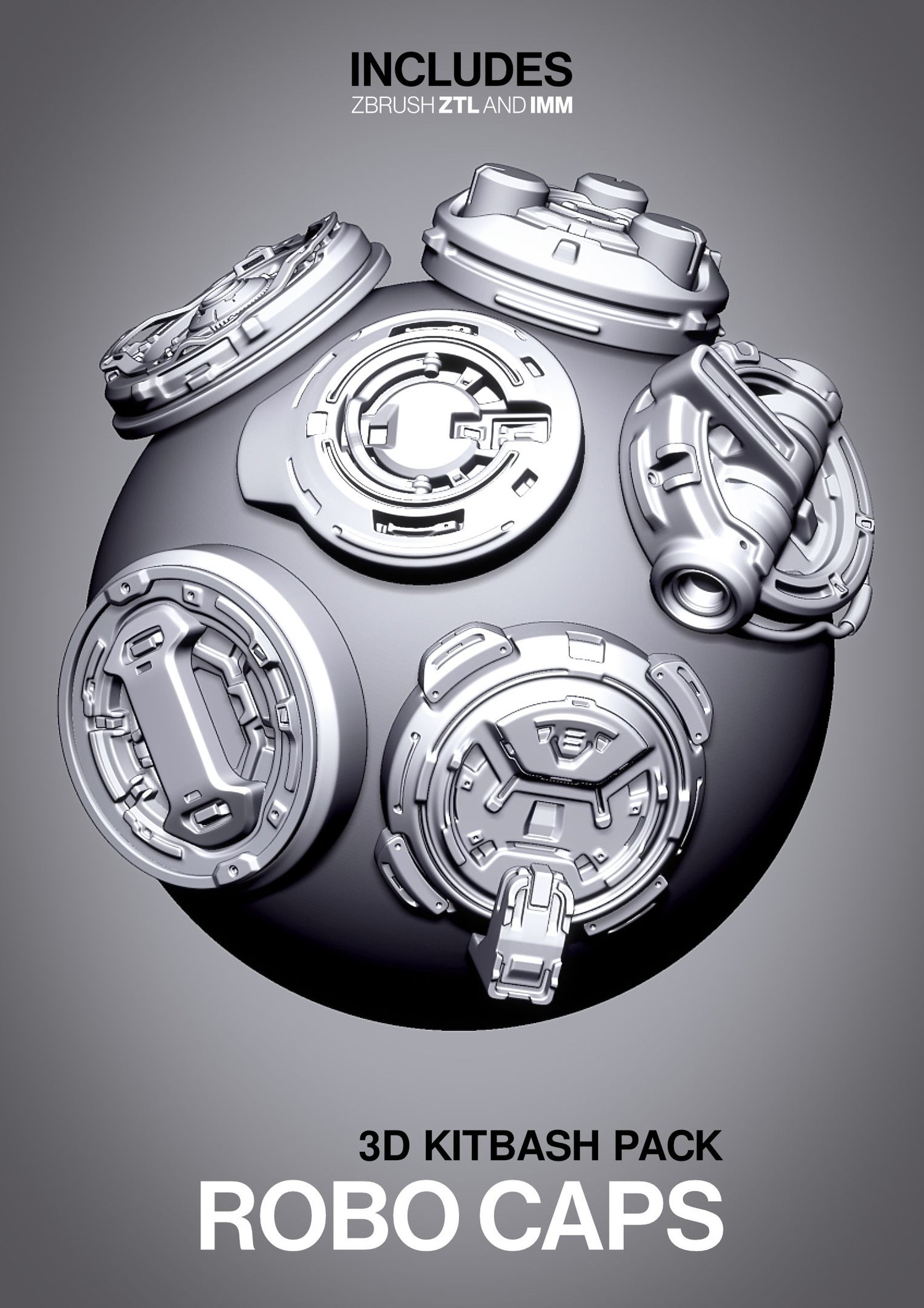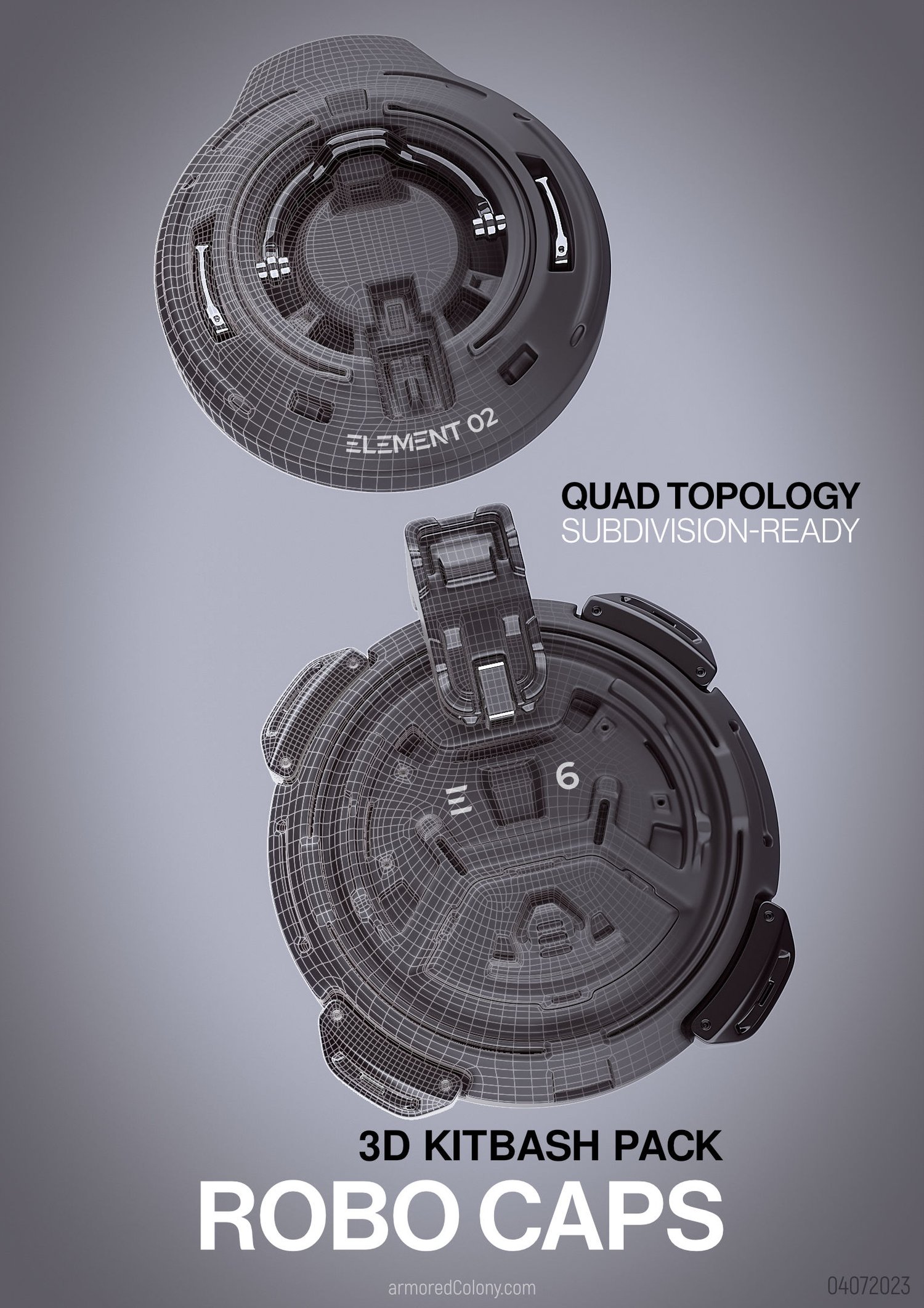 ROBO CAPS
Preview
The Robo Caps 3D Kitbash Pack contains 12 unique models, ready to use for concepting, design or 3D art in general.
Add intricate circular details to your project with minimal effort, simply drag and drop them wherever you want. They work amazingly well as caps for cylindrical shapes, such as robotic joints.
THE TEXT DECALS ARE PHOTOSHOPPED AND NOT INCLUDED.
Main Features:
Commercial License (single user).
12 unique designs.
Production-friendly quad topology (no ngons)
Subdivision-ready (1-2 levels recommended).
Compatible with any 3D software.
File Formats:
BLEND, OBJ, FBX, ZBrush IMM and ZTL, 3DCOAT (multi-OBJs).